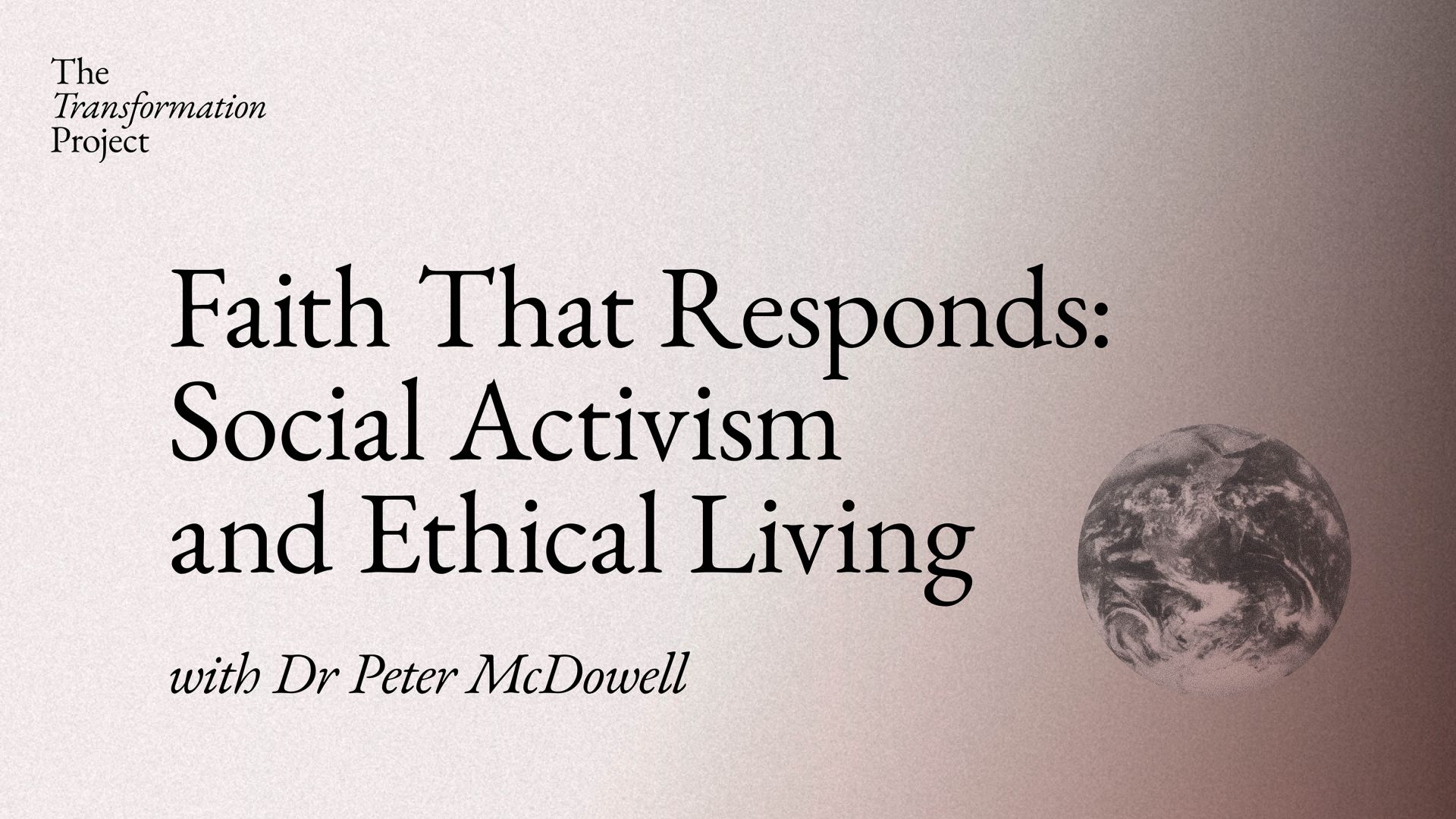 Join today
Faith That Responds: Social Activism and Ethical Living
This course is for those who want to engage as faithful Christians with the big issues we encounter in the media and society.
A plethora of big issues confront our society and our world. Passionate voices present arguments on all sides. As Christians we are affected by the same issues. Perhaps we share the same passion about some of them as non-Christians, or perhaps we feel we do not know much about them. There is often not the space to address them in depth within a local congregation, yet we wonder if there is a Christian perspective that can be brought to them. This course provides an introduction to Christian perspectives on a series of the biggest problems in our world.


Each week will introduce an issue and explore a variety of approaches to it, discussing how a Christian perspective will engage and contribute to the discussion. Subjects to be covered may include: racism; migration; the increasing need for food banks; climate change, divisions in society.
Lecturer
Dr. Peter McDowell
Dates
15th February - 22nd March 2022
Meet the LECTURER
Dr. Peter McDowell
Peter joined the lecturing team in January 2018. Peter is an Ordained Minister in the Presbyterian Church and has served in Church settings in Limerick and Belfast. Originally trained as an engineer Peter found himself serving in missions in Nepal before returning to Belfast to study theology and then complete his PhD focussing on Missiology and emerging views of mission. Peter and his family live in Belfast.
Created with